If you'd like to affiliate with this community, post here and let us know. :)
Put our banner or a text link on your site and we'll do the same.
All related sites are welcome.
Include the following:
---
Your community/site URL:
Your community/site title:
Your community/site banner:
URL where you put the link to our community:
---
Here are banners for linking back to our site:
130x25 100x50
234x60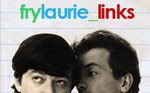 150x93


250x155


Save banner to your own server, please.